MRD Output Verification
Live Demonstration of the Verification System: 
Here is a live demonstration of our verfication software.
Job Summary Report
At the end of the job, our software is able to generate a report to summarize how many pieces have been processed, have not been processed, and have been marked for reprint.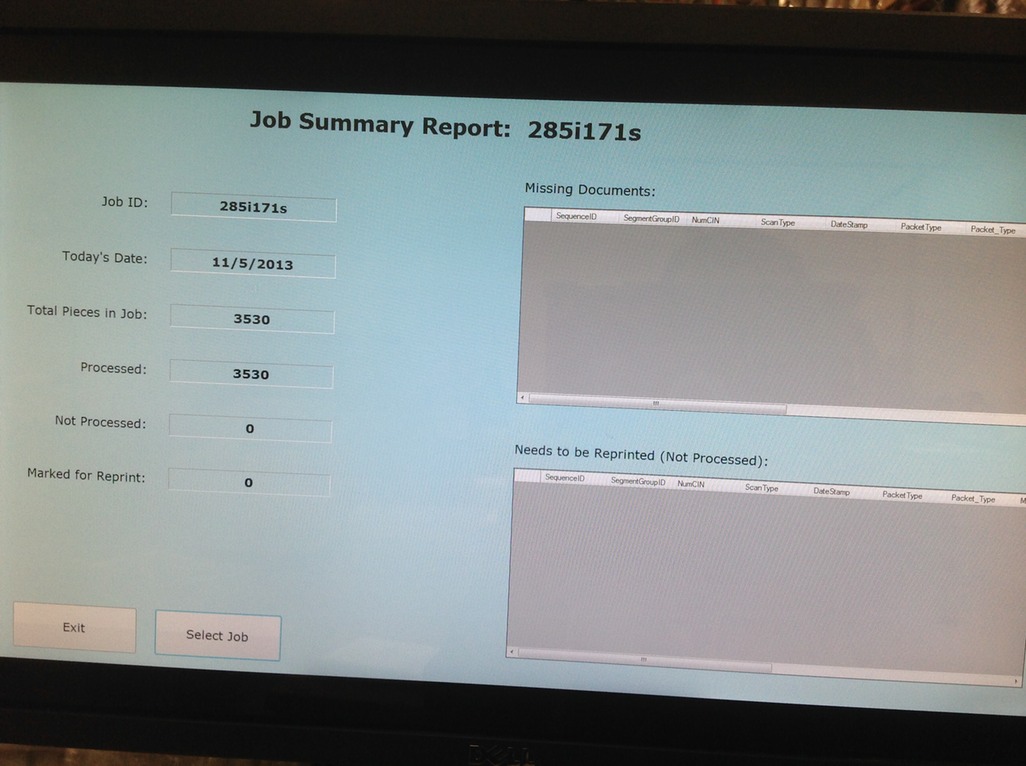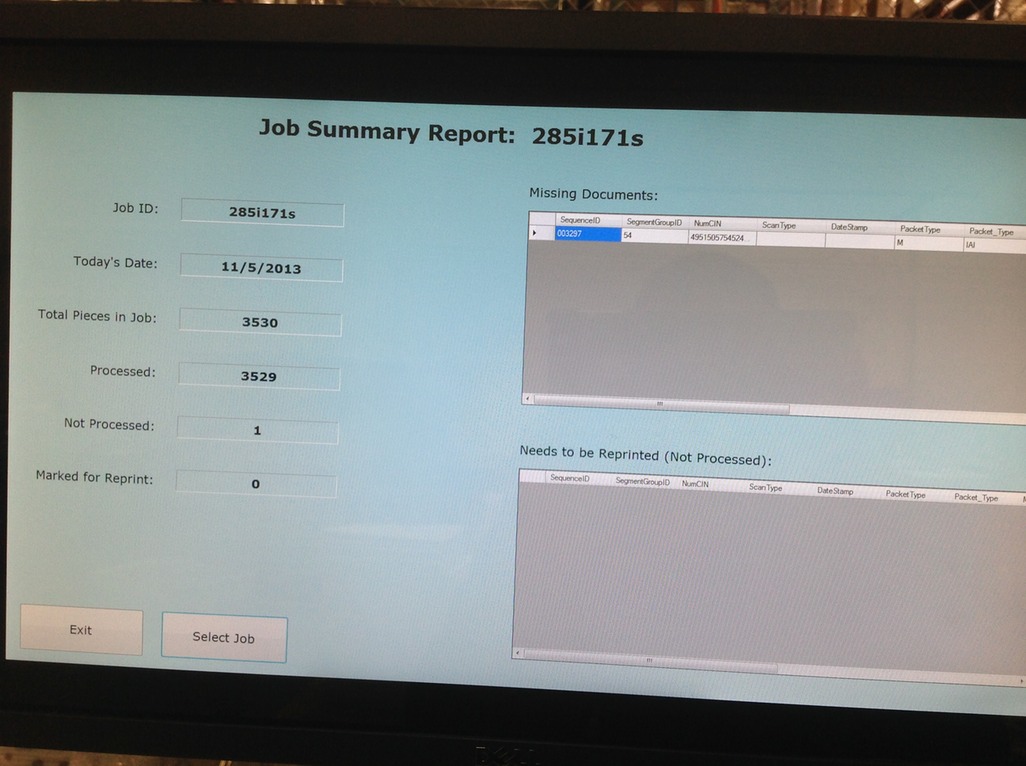 Document that is out of sequence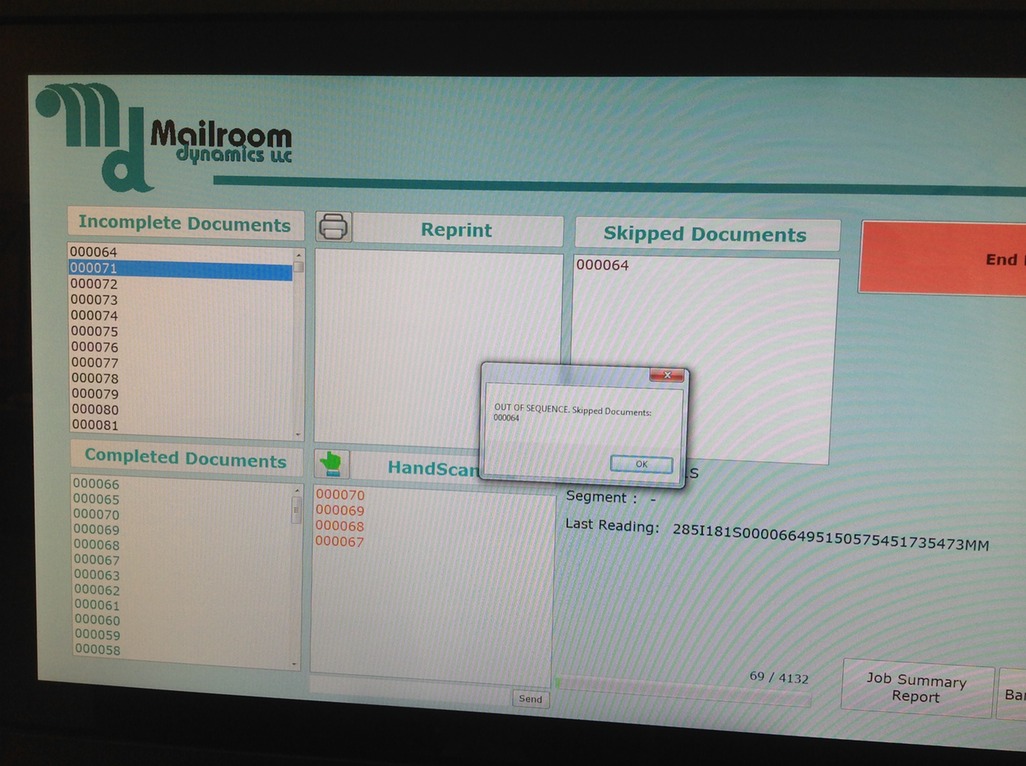 If a document goes missing or is skipped in a middle of the job, our verfication software will create a notification that a document has been skipped. 
Bad Read: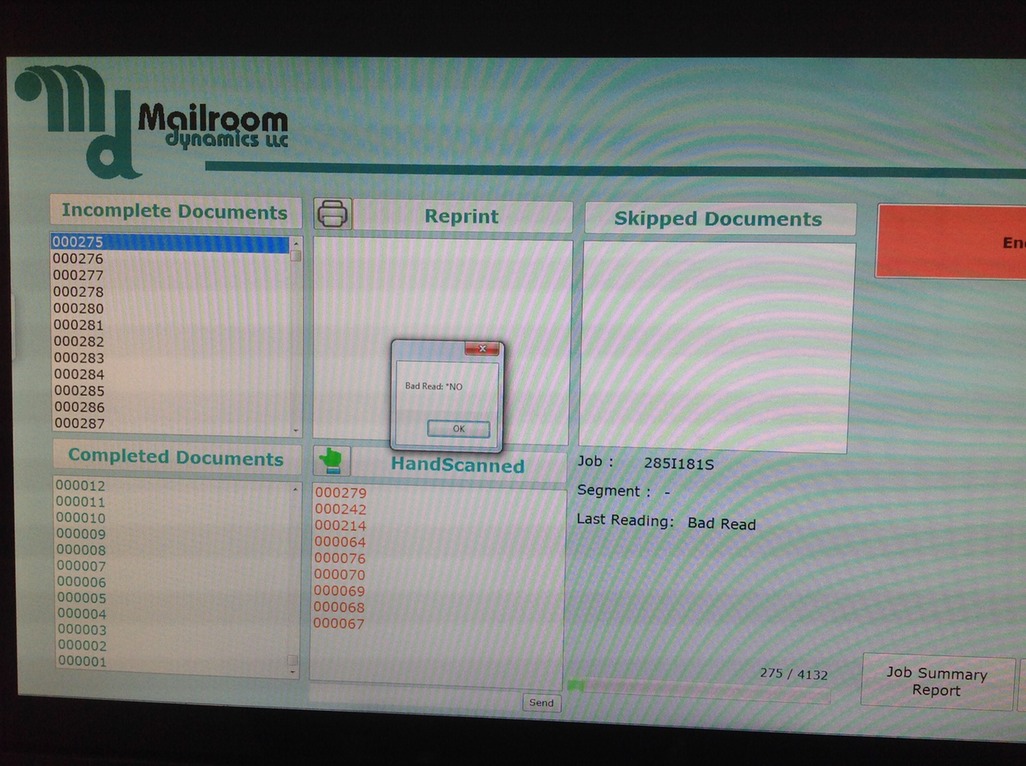 If the camera system that reads the barcodes for all your processed documents does not properly read the barcode for your document, our verification system will create a notification that the camera did not read the document properly. 
Marking docuemnts for reprints
If a document is damaged during processing and needs to be reprinted, our verficatoin system can mark the document for reprint.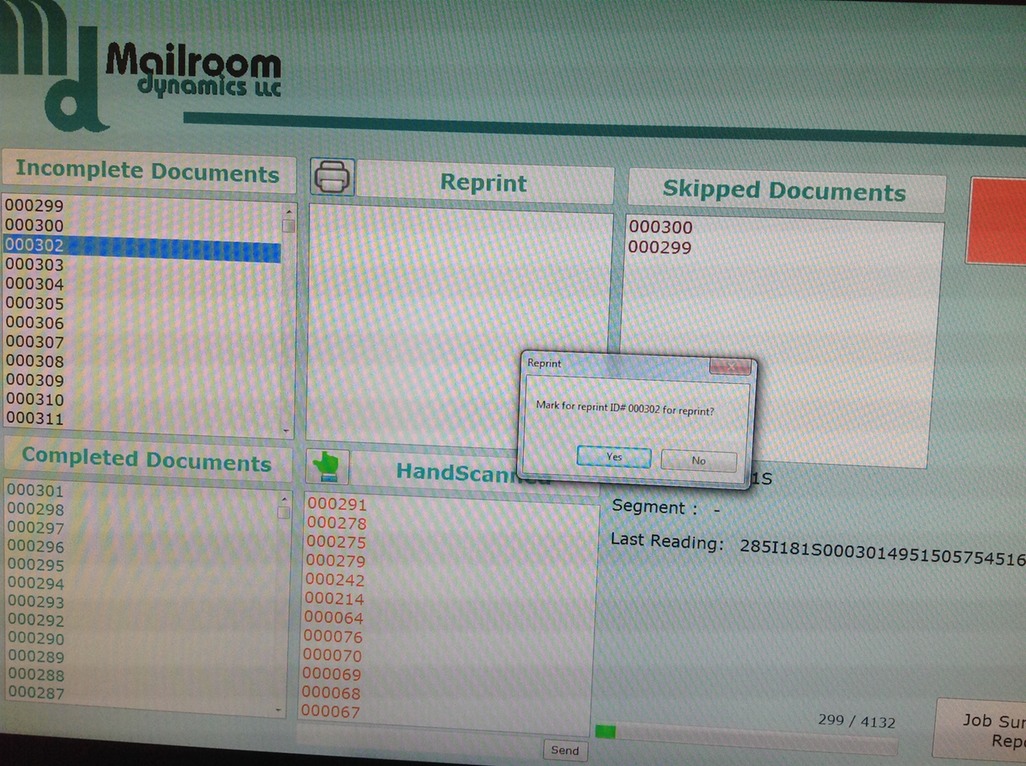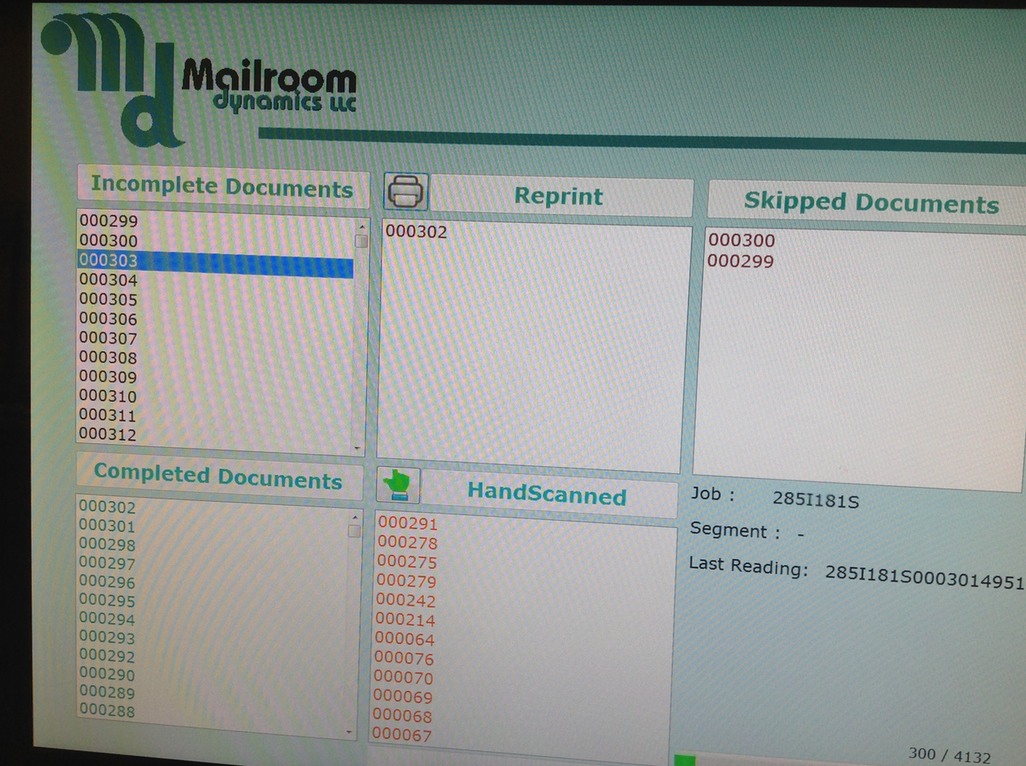 Duplicate Reads
If the camera or handscanner reads a document that has already been processed, our verfication system will be able to alert the operator that the document has already been processed.